CHECK OUT WHAT ELSE WE HAVE TO OFFER!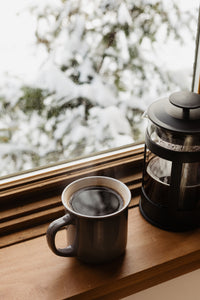 Organic Coffee
Start your day with our 100% Organic, Single Origin, and Rain Forest Alliance Certified Coffee.
GET Coffee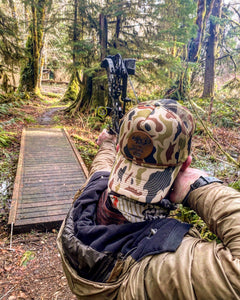 Free Bird Apparel
Free Bird isn't just a Coffee, but a lifestyle! Support your favorite coffee company with an incredibly soft bamboo tee or our new retro themed hat! 
BUY Apparel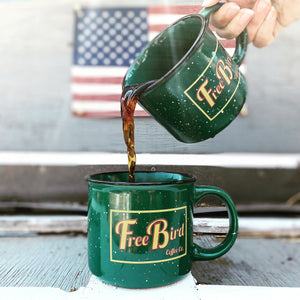 Free Bird Mugs
Grab one of our iconic speckled camping mugs and a couple of stickers before your next adventure!
Rep The Mugs
Our Story
Who We Are
We are a Veteran Owned and Operated Company dedicated to enhancing our everyday cup of coffee into a beneficial and healthy start to our day. 
Our coffee isn't your Grandpas cup of Joe, but a quality cup of coffee of 100% Organic beans from a single source. Our beans are the highest grade you can find on the coffee market. 
Inspired by our war fighting and hard working forefathers. We hope you enjoy this American roasted cup of coffee as much as we do!